September 30th, 2011

By Steve Conde

One of the things that make me lose my mind is those darn anti-virus pop-ups. You know, "Your Computer Is Infected" windows that make it sound like the world as we know it is about to end.

Ever get conned by one of those? I have. They look so legit. Some of them even look like they are from Microsoft because they use the words "Windows Security" or something similar. If you know the drill, you tend to panic (that's why they call this "Scareware") and begin following instructions to correct the problem. $20-$40 dollars later, they have your money and your credit card information and you have nothing! The only virus you have is the one they put there and in some cases, the only way to get rid of it seems to be to pay them off.

Such distractions as these cost a lot of time and money and for the most part, are totally unnecessary. Any computer you have online should have an active anti-virus software program running behind the scenes at all times. I'm sure there are a number of good ones but the two most common are McAfee and Norton. These can be downloaded from their websites and will always be active and are constantly updated to try and stay ahead of the bad guys and even though it is sometimes a bother for the constant upgrading of the software, it is vital to keeping your computer information safe. You can usually get one of these programs for about $40 a year – a lot less than what it costs to chase a virus infection.

I also run my Registry cleaning software on a regular basis. I do this because I have seen it speed up a slow computer almost to the way it ran when I first bought it. The one I use is RegClean.pro and it costs about $30.

I also make sure the "Pop-ups" are turned off in Windows. This blocks all pop-ups from coming onto my screen in the first place so I can't be tempted to do anything stupid. There are a few programs or websites that might require you to turn this off while running their software but this is rare. The only one I can think of at the moment is a University website where students post their papers and communicate with their professors.

If you should get one of those nasty pop-ups, here is what McAfee says to do:
· If you see a message saying that your computer may be at risk, disconnect from the Internet and use the security software already on your computer to run a scan.
· Be suspicious of security messages that are overly dramatic, or inaccurate. For instance, a message might warn that Drive X is infected, and you may not have a Drive X.
· Avoid clicking on any of these known fake antivirus tools: AntiVirus Scan; Anti Vira AV; Smart Internet Protection 2011; AVG AntiVirus; Palladium Pro; Windows Security & Control; System Tool; Fast Disk; Good Memory; Disk Optimizer; Windows System Optimizer; and Windows Utility Tool
· Be wary of responding to popup ads. You may want to enable your browser to block popup windows to avoid dangerous popups.
· Only purchase security software from a trusted vendor, through their secure website or retail outlet.
If you've already been infected by one of these malicious programs, run a security scan using reputable security software to try to locate and remove the program. If you've given away your credit card and other personal information, check your accounts and notify the credit bureaus if you see any suspicious activity.
Safe computing….

Excerpts taken from McAfee newsletter, 9/2011
September 29th, 2011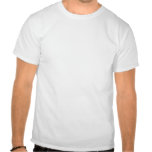 By Steve Conde
I've said it a thousand times – the best way to sell photo-gift (sublimation) items is by using samples. Usually, I talk about giving them away but there is another way to use them as well and that is to wear them! Well, sometimes we wear them and sometimes we use them. Let me ask you – do you have a sublimated key chain in your pocket right now? Yea, I know what you are thinking – but think about this: If you don't use sublimated items yourself, why should anyone else?
I recently started wearing a sublimated polo shirt every day. I also carry a key fob with my grandson's pictures on it. I have a license plate on each of my cars and I have a sublimated welcome mat in front of my office door. Now, I could easily do without all these things but…what better way to advertise what I do than to use it myself? I wear it on my belt loop, my shirt, my car and my house. It not only allows me to show people what I do but also illustrates how it wears over time. I might show them my key fob with the grandsons on it and when they say, "Oh, that's really nice", and I can say, "Yes, and I have been wearing this for months and look, not a scratch. These things are almost indestructible!"
Sublimated products do lose some of their appeal when we are around it every day. They become "ordinary" to us but they are not "ordinary" to potential customers, they are unique and exciting and even treasured. We need to capitalize on that and even if you have made a million key chains, that doesn't mean you shouldn't have one yourself. Come on, get with the program and figure out what items might work best for you, your spouse and your staff members. You can all be walking, talking billboards with just the investment of a little time and a few dollars.
September 27th, 2011

By Steve Conde
Do you have a web-site for your photo-gifting business? Probably not or if you do, you might not be very proud of it. Web-sites are very expensive to have made and very time consuming to maintain and keep up to date. I have a couple and why I don't know because I am too ashamed of them to give them out! I paid a lot of money for one but the guy never really finished it and it always seems to be out dated. It seems that if you don't have an I-T Department , and very few of us do, it is just hopeless to try and produce a really nice web-site and keep it fresh and up to date. Everyone agrees you have to have a "web presence but web-sites for me are a nightmare and I am ready to give up.
But wait! There is a light at the end of the tunnel! Finally, some hope. Could it be that someone is working on a web-site that would feature all of the Condé product line, include on-line purchasing that is 100% secure, and that is kept up to date and constantly refreshed? Could it be that the cost for the site is a monthly fee that is low enough that anyone who promotes his site can easily show a nice profit? Could it be a site that uses my own web-site name and that I can go on and add or eliminate whatever products I want, and set my own prices? Could it be true?
I have predicted that this would happen for years but I had given up hope – until now. Guess what Condé is working on? You guessed it – a "generic" web-site that we can personalize and use pretty much the way we want to. It hasn't been formally announced yet so not all the details have been worked out but I happen to know it is close enough to reality that it causes my mouth to water.
What will it cost? Too soon to know for sure but here is the thing: Condé will price it low enough that as many dealers as possible will take advantage of it. Why? One, because they have to cover the thousands of dollars it costs to build and maintain the web-site and they can't do that with just a handful of takers and two, because the more Condé products you sell and make money on, the more products they sell and that's the motivation for the web-site in the first place. It is as simple as that: Your success is their success.
Now I don't work for Condé, except to write these Blogs. I'm an independent dealer just like you probably are and I sell products from other distributors just like you probably do. And although Condé folks would prefer we bought all our products from them, they know that isn't reality and they are fine with that because they are making it possible for us to upload the products we buy from other distributors into our version of this new web-site as well. What more could we ask?
What more could we ask? I'll tell you what more we can ask. We can ask, "When will it be ready?"
More and more, people are doing their shopping at home on the Internet and there is no reason in this world we shouldn't be getting a piece of that action. Whether you promote your site nationwide or just locally, it is definitely the future and I for one, want to be a part of it. It is truly an exciting time in the life of sublimation.
September 26th, 2011

By Bobbi McMullen
A few months ago, we were sent a sample of the new Photo Tex sublimatible peel and stick fabric. The advertising accompanying the sample declared it was repositionable up to 200 times, that it could be hung in any weather conditions, etc. Investigation and testing has found this info to be true and not true at the same time, a paradox I will attempt to explain.
A few years ago, the Photo Tex Group made Photo Tex for direct printing by Pigment/Aqueous, and UV* inks. They additionally came out with Photo Tex (S) for direct printing with Solvent , Latex and UV* inks. Direct printed Photo Tex apparently has different characteristics than when it is done with sublimation inks and techniques. Sawgrass inks tried the (S) version for sublimation and recommended it to Condé Systems for testing.
The manufacturers say, "Photo Tex is a sublimatable peel and stick, patented, polyester fabric, adhesive media material that can be installed on virtually any flat surface (except non-painted brick) and then removed and reused many times over. Photo Tex is non-toxic, green and phthalates free. Photo-Tex adhesive will not leave a sticky residue on 99% of any surface when removed. It will not shrink or curl like other material. Photo Tex won't rip or wrinkle and can be pulled apart if it folds over during installation. The material's adhesive does not weaken after several position changes as long as the adhesive stays clean.
Photo Tex can easily wrap around wall corners or poles and even stick to ceilings. The material is re-positional and may be re-used over and over again, technically the adhesive never weakens. You can paint on Photo Tex or make custom cut-outs by kiss-cutting (contour-cut) the material. The material is praised for how easy it is to install.
Photo Tex has been used in the photography industry – sports cut-out action shots, artwork murals, wallpaper borders, corporate advertising, signs, posters, political campaign, department stores, posters and ads, elevators door coverings, museums, and window signage."
The first sample rolls came to Condé right before our Open House in July 2011. It so happened we had a wall that was damaged by two sided tape and the Photo Tex seemed the perfect thing to use to make a long mural to cover the damaged wall. It was up in a few hours and looks fantastic. We also used it to cover an inside window and made a few Auburn football stickers for our cars.
Two months later we have some data to pass on:
1. The original sample piece we have still sticks and has been moved all around our showroom, no telling how many times, it just keeps on sticking. We believe that piece was made with the solvent direct printing, however, so it is no indicator of how sublimation would behave, just how good the stickiness is.
2. The hall wall mural looks just as good as the day it was hung, however, we have noticed some dye migration onto the wall. If you peel it back and look, you can see a faint blue square that obviously came from the decal. The wall is whitewashed sheet rock, so that may be a factor.
3. The window mural looks fine and no dye has migrated to the glass, nor has there been any fading. No sunlight reached that window, so UV light is not a factor.
4. The car experiments varied. I had a full sized Auburn Tiger on the hood of my car. It stuck well through all kinds of weather, but it started to fade within a week. On factor may have been the hot engine, so we put a smaller decal on the driver's door. This faded less quickly, but it did fade. There as no discernible dye migration in either case, but the car used is black, so that may mask any dye loss.
5. We had someone else put on a "Just Married" decal on the back of the groom's car, just for one day, and that was the hit of the wedding, no dye bleeding or fading was reported.
So, the final recommendation is that we offer Photo Tex as a sublimatible product with the caveat that "Sublimated Photo Tex is not recommended for outdoor use, it will fade with prolonged exposure to the sun. One day event use would be suitable, but not permanent application. Be careful when applying it to some wall paints as the dye may migrate to the wall." Again, they key is to think of it as impermanent. Short term use, only.
Oh, and as a postscript, we are always being asked if the printed Photo Tex can be stored on it's original backing. It can, but be advised that the backing will curl from the heat. Glass is the best medium for storage, as well as the best place to put it, as we have so far determined, although the bride and groom who had the car mural keep theirs on their refrigerator, which seems quite nice.
September 23rd, 2011
By Steve Conde
What is a point of sale mat? Have you ever gone into an auto parts store and seen the rubber-like mat on the counter? They are commonly seen in pharmacies, jewelry stores, electronic stores and a host of others. These are point of sale mats. Large franchises have these made up by the thousands and send them out to their branch stores for the sole purpose of advertising some new product they want to sell. Some stores especially like them because they serve as a protective pad for their glass counters and showcases. In Europe, they are used everywhere since your change is always placed on a mat or in a bowl and never handed to you.
In the USA, these are pretty much limited to large companies that can make use of 100 or more mats at a time since they are commonly screen printed or molded. Little mom and pop stores rarely get to use them unless some distributor gives them one. I often see beer and cigarette companies doing this.
Many mom and pop or even larger retailers would love to have a point of sale mat personalized and advertising what they want to sell rather than some generic beer commercial. A restaurant might use one with a picture of their homemade pies on them to remind customers to take one home with them.
A hobby shop might have one reminding customers to pick up an extra tube of glue or the latest issue of a hobby magazine as they pay their bill. Still another might introduce a new web-site, home delivery, store hours, some special or an upcoming sale.
Because these are so inexpensive and such a good form of advertising, retailers will want to rotate them often. This means more business for you!
Consider selling, not one, but twelve at a time! Each month the customer gets a new one (or more) with a completely new advertisement on it. Christmas in December, flags in July, etc.
Here's another idea. If a customer doesn't think the mat will work, ask if you can give him one and let him see for himself. Of course, you get to put your advertisement on it too!
If you just look for "mats", you will find the official DyeTrans Counter Mat and several others that will work just great. Check these out:
§ The DyeTrans® Counter Mat, 24″ x 14″, is made of mouse pad material. These counter mats are excellent for restaurants and other businesses, easily imprinted with logos.
§ The DyeTrans Placemat is 16" x 10" : This is also made of mousepad material, is 100% polyester with a rubber backing. It accepts a nice image and is tough as nails. It is also cheap, cheap, cheap at only $1.60 each
§ The RowMark PlaceMATES Mat is my favorite. Also 10" x 16", it isn't too large and the quality of the image will blow you away! They make food look good enough to eat. If your mat is going to be used in a dirty environment like a car parts store or even restaurant, this mat wipes clean in an instant. It is a bit more costly than the DyeTrans version but is still well under $10.
§ Mousepads: For places where these are too large, consider an 8" x 10" or 7' x 9" mousepad. Serves the same purpose, just smaller. Pads are available in both the DyeTrans and MouseMATES material.
Need something larger? Contact your Condé representative and ask them to print the larger mats for you. The larger mats include 14" x 24", 17.5" x 26.5", 19.5" x 29.5" sizes. Ask your Condé rep for additional choices and options.
Point of sale mats – a great form of advertising for you or your customer!
September 22nd, 2011

By Bobbi McMullen
In one corner we have a sublimation paper created for use with Ricoh printers. In the other corner, we have a cheaper paper that we used all the time with our old printer and had no problems. Why should we choose one over the other?
DyeTrans™ Multi-Purpose Ink Jet Sublimation Printing Paper is a general purpose paper that works on everything except textured glass cutting boards, coasters and textured-faced clocks. This paper is recommended primarily for hard things such as FRP, hardboard and metal. This is a good paper for start-ups as this frees the newcomer of trying to remember which paper to use. DyeTrans Multi-Purpose is cheaper and more forgiving in offering wide dwell time windows and helping to prevent ghosting. Also, DyeTrans Multi Purpose papers are available in mug wrap sizes, a great way to eliminate production time and paper waste. The rolls now available are perfect for making banner size transfers with the addition of the optional bypass trays.
TexPrint-R is a new special purpose dye sublimation transfer paper that keeps up with the speed of the RICOH GX series while maintaining the premium definition and high transfer yield. TexPrint-R is "semi-high release" – it works on everything except some ceramic mugs. Generally it is recommended for soft things such as shirts and products made from mousepad material. While this paper will work on hard substrates, the extra ink release is wasted on them and could cause an over saturation of the image if transfer parameters (time/temp/pressure) aren't just right. Note also that this paper will work fine on glass.
Although TexPrint-R is an across the board compatible paper, it is recommended you compare a DyeTrans Multi-Purpose transfer to a TexPrint-R transfer before jumping into high release from the start. On hard substrates you may see no discernible difference.
Most folks specialize in some items and that may make your choice easier. If you can afford it, it may behoove you to keep packs of each kind of paper on hand to meet any contingency. We also have a video where David Gross talks about each type of paper we offer and which items they are recommended for, so check that out as well.
September 20th, 2011

By Steve Conde
We have talked before about using your cell phone camera for more than just taking family photos but have you thought about turning it into a sales catalog? I'll bet you have been in a situation where you are talking to a friend or even potential client and they ask "exactly what do you do?" and you stumble through some sorry explanation of how sublimation transfers images to various products. And when you're done, they don't have a clue what sublimation is and you sound like you don't know either.
So why not carry a mini-catalog of images on your cell phone? My iPhone will hold thousands of pictures and they can be cataloged into groups such as "family", "travel" and "photo-gifts". Take some the images you have taken of the products you have made and store them on your phone. Hopefully, you already have a photo frame in your shop displaying them as well (see the blog on photo frames). If you don't have any pictures yet, you can download some from www.conde.com to get you started.
Pick the things you have had luck selling or that you think could be good sellers if potential customers could see them. Select about 25. Too many and it can become unmanageable. If you do go over 25, divide them up into albums like, "business", "awards", "gifts for home", "baby gifts", etc. This allows you to have a lot more pictures and be able to find the appropriate example for each customer. Including the price in the picture will save a lot of time answering the age-old question, "How much is this?".
If you are one that carries an iPad or similar device with you everywhere you go, you can do the same thing with it or put the images on both devices so you are never again caught without pictures to show potential clients what "photo gifting" is all about.
September 13th, 2011
Condé is one of the sponsors for my softball team. "The Hungry Owl" is the other. I have created jerseys using the sublimation process and I wanted to share the project details with those who have an interest in making a professional looking uniform for any type of league. I consider this one of my favorite projects. The reason is that there are so many fun avenues and lots of purpose in brainstorming how to get names and support for "a cause" out to the public eye. I consider it "a win-win" for the sponsors, the cause and the team. I will explain how…
Getting a team sponsor:
I recommend targeting a company that is looking to get their name out there. This is usually a business that has just branched out or has recently opened a business and is looking to find ways to advertise. You CAN have more than one sponsor.   In comparison to the cost of commercials, billboards or ads, sponsoring a league is much cheaper in cost and sports WILL bring people together. We all know "Word of Mouth" goes a long way.
Supporting a Cause:
What do I mean by this? I will give an example: Our team has a very dear friend who is fighting Leukemia. So "our cause" is to support the continuous fight for Leukemia, while supporting her cure. Thus, letting people know our passion for life and that there are ones we love that need our help. Whatever we can do to bring awareness at any means possible will provide hope and help with treatment.
Brainstorming:
This is the fun part! Jerseys are fun because you can do most anything you want with respect to the businesses that sponsor your team. You will need to use the logo in which they choose to advertise without making any alterations to it. I used a "varsity" font and choose the sleeves for our cause and the "Condé" logo. You can do anything you want in this phase. Keep it simple or go all out. Just be sure the shirt has the meaning that you are wanting to state.
Creating a final project:
Now that you have created the designs, create a template for entering the jersey numbers and printing out for sublimating or transferring. Remain organized and consistent in the placement of the transfer. Be certain to keep the shirts uniform.
The rewards:
Game time!!! You have created a sport shirt that is professional and fun. You now have accomplished a walking advertisement that delivers several messages to your audience. Wear it proudly and with pride!!! Your team will too.
In addition, you will find informative videos for configuring color management by the support team at Condé by visiting Condé TV, the Condé Facebook Page and Condé Twitter. Look for more upcoming videos and informative blog entries to be added for successful sublimation and maintaining your Condé DyeSub System. If there is something that you think would be better said in an instructional video or blog posting, then we look forward to hearing your ideas.
Condé Systems, Inc.
Senior Technical Consultant,
Vicky Waldrop
September 12th, 2011
By Steve Conde
As I do every morning when I come in, I checked my email today. I get from 200-400 emails a day. Most of it is junk and is quickly deleted. Some of it is "kinda junk". That's the stuff I read from time to time just to keep up with things but don't find important enough to read every day. Then there are the orders that come by email. Those I check on several times a day.
This morning, I either had a few extra minutes or just felt a bit lazy, but either way, I took the time to read some of the "kinda junk" email that I normally only read on rare occasions and I realized how valuable some of it was and how similar my business is to some of these other Internet outfits. As I read through them, I found a couple of really good sites. I thought I would share them with you.
The first is a company called "Peace Frog" (www.peacefrogs.org or to learn about their fund raising program specifically, go here). This company sells lots of stuff with frogs on it. It's a good company and the staff is really nice. One of the things they do is "fun raising" (their version of fund raising). This is their twist on groups of all kinds raising money for their organization, church or school.
Fund raising is a perfect fit for sublimation products. You can set up your own program for churches, schools and other organizations to sell your products and receive a portion of the sales for their own group. Peace Frogs gives 15% which is something we can easily do. On some items you might even chose to give more!
Another web site you should check out is Café Press. This company sells all kinds of items. On the front page of their web site the day I last looked was a pair of sublimated flip-flops. Again, this is not a bad company to mimic in building your own – either on or off the web. They seem to have a pulse of what's hot and what's not. Their prices are usually right in-line with what they should be and they will let you design some of your own products. Ah-ha, there's the secret – we can let our customers custom design and personalize all of our products! This gives us an advantage over Café Press and others like it. In any case, this web site is very well done and is packed with ideas.
Want more? Just go to your Internet browser and type in "personalized gifts". Mine found 41,400,000 sites in just 2/10ths of a second. It will probably take longer to check them all out. It is an endless treasure trove of ideas and even with all these, there is still plenty of room for you and me.
September 9th, 2011
By Steve Conde
One of the most effective ways to gain new clients and build new relationships is to use what I call a "Door Opener". Here's how it works for me:
Most photo gifting companies open their door or put out flyers, etc. and wait for the customer to find them. That's how I started my first business and it was very successful but then I was also very lucky. Had I known then what I know now, that business would have grown much faster than it did and been even more successful.
First, you can't just open your doors and hope someone falls through. You need to go get customers. And if you have to go out and get them, you might as well pick the ones you really want. After all, it is true that some customers are a lot more trouble than they are worth!
Find a list of businesses in your community. You can get one by joining the Chamber of Commerce or maybe from the BBB. These usually have the company name, address and the name of the CEO or purchasing agent and a phone number. Armed with that list, you can bring in new clients fairly easy and you can bring in the ones you want to work with.
In some cases, you can cold call on the CEO or purchasing agent. In other cases, you will want to call and make an appointment. If you happen to know a mutual friend, that's even better because it gives you something "social" to talk about before you give your pitch.
The vital part of this is to do your homework before you go. What kind of business is it? What do they make? Who are their customers? How many employees, etc.? Some of this you won't be able to find out and that's OK, just work with what you know.
Next, make a "sample" product for the person you are going to see. Put his or her name on it! Include their logo or some background suitable for their type of business. If you happen to learn that the CEO loves hang-gliding, put a picture of a hang-glider on it – anything to make it as personal as possible.
I often use name badges for this since most people at this level go to functions all the time where they can wear a name badge but other items work too. If the job requires travel, you can use a luggage tag or key fob. Make it nice but don't overdo it. A couple of bucks your cost is plenty.
When you finally meet the person, be excited and say, "Nice to meet you. I brought you something!" This will usually result in five minutes of conversation about the name badge or other item and in that time, you can be talking about all the neat stuff you can make and how fascinating the process is. By this time, you have become acquaintances. You can now tell them why you are there: "Let's cut to the chase, I want your business and I am willing to earn it. What kinds of things might I be able to make for you?" Be persistent. They will always say they can't think of anything. That's because you have caught them off guard. You will need to help them run down the list: Name badges, tags, labels, door signs, gifts for their customers, etc. Chances are you will hit a nerve somewhere. Regardless, keep your visit short and then follow it up with a hand-written note thanking them for their time and enclosing a business card, magnetic card, flyer, etc. to reinforce the things you can do.
These little "sample" (never call them gifts!!!) items are door openers. They help get the conversation going, demonstrate the quality of your work and leave something behind with your name and phone number on it. If nothing else, they will know who you are, what you make and that you are serious about wanting them as a customer.
Never, never, never give a mass produced product. You are in the personalization business. Make it as personalized as you can with the information you have. If in doubt, call the secretary or operator and ask for the boss's name and their website so you can see their logo and learn a little about the business before you visit.
Sound simple. It is. Most effective marketing is simple and direct. Always remember, people buy from people. Don't be just a voice on the phone, be a real person to your potential customer and you will always be more successful.